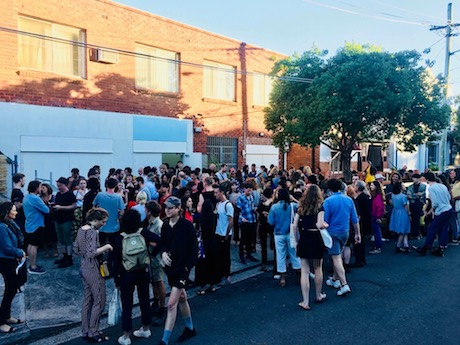 Acknowledgment of Country
We would like to acknowledge the Traditional Custodians of the land on which AirSpace Projects stands today, the Gadigal and Wangal people of the Eora Nation. We would like to pay our respects to their Elders, past and present. We would also like to acknowledge all other Aboriginal and Torres Strait Islander people who come to the gallery to participate in its program of exhibitions and events.
AIRspace Projects is a not-for-profit artist-run initiative in Marrickville, Sydney, with a focus on cross-cultural, inter-generational and cross-disciplinary practice. AIRspace Projects is dedicated to exhibition and curatorial ideas from both emerging and established local, national and international practitioners who make ambitious, inspiring and inventive contributions to art processes and discourses. We aim to pursue both solo and thematically curated exhibitions to extend and deepen an understanding of artistic practice while facilitating an exploration of art and its relationship to the world. AIRspace Projects will run parallel events and performances as a way of bringing together a number of practices and discourses at any one time. AIRspace Projects looks forward to continued growth and also aims to extend its activities to site-specific locations and participation in exchanges and residencies.
Image credit: Marlene Sarroff